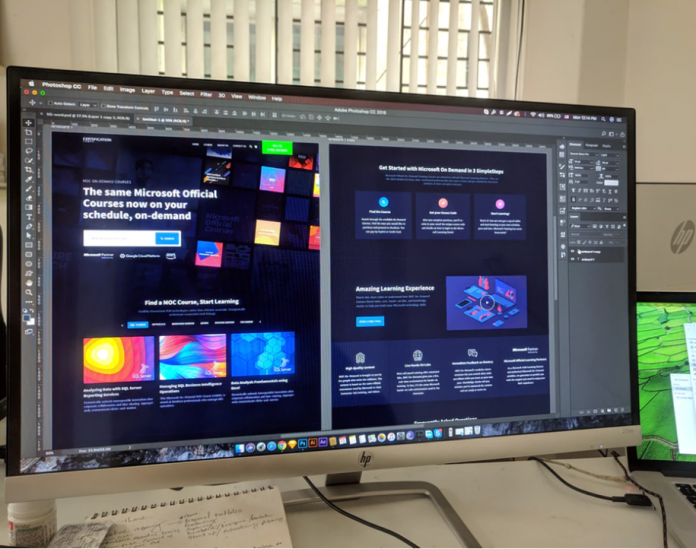 Photoshop users often come across selection and deselect of parts and layers during photo editing. For doing a selection in Photoshop tools like Lasso, Marque, and Quick selection can be used. To deselect a selection in Photoshop there are two ways.
Using key board shortcuts.
To deselect a selection in Photoshop, press Ctrl+ D on Windows and Cmd+ D on Mac.
Using tools in menu bar.
Click the Select menu and click Deselect.
Main Selection Tools in Photoshop.
Marquee Tool.
The Marquee tool is the most basic of selection tools and often the one most useful. This tool is used to draw selections based on geometric shapes. Specifically, the marquee tool allows you to draw rectangular and elliptical selections. To form the selection, simply click and drag the mouse.
Lasso Tool.
The Lasso tool is useful for drawing freeform segments of a selection border. Select the Lasso tool, and set feathering and anti-aliasing in the options bar. (See Soften the edges of selections.) To add to, subtract from, or intersect with an existing selection, click the corresponding button in the options bar.
Magic Wand Tool.
The Magic Wand Tool, known simply as the Magic Wand, is one of the oldest selection tools in Photoshop. Unlike other selection tools that select pixels in an image based on shapes or by detecting object edges, the Magic Wand selects pixels based on tone and color.
Color Range.
The Color Range command selects a specified color or color range within an existing selection or an entire image. If you want to replace a selection, be sure to deselect everything before applying this command.
Quick Selection Tool.
Select the Quick Selection tool in the Tools panel. Add a checkmark to the Auto-Enhance option in the Options bar. Click and drag over an area you want to select. The tool automatically selects similar tones and stops when it finds image edges
How to Reselect in Photoshop?
You learned how to deselect a selection in Photoshop and various tools for selection. But if you mistakenly deselect something, you can reselect it by following methods.
To re-select the last selection you made, click Reselect in the Select menu or press Shift+ Ctrl+ D.
Download Photoshop CC from here.
Also read: How to increase TikTok followers for free?