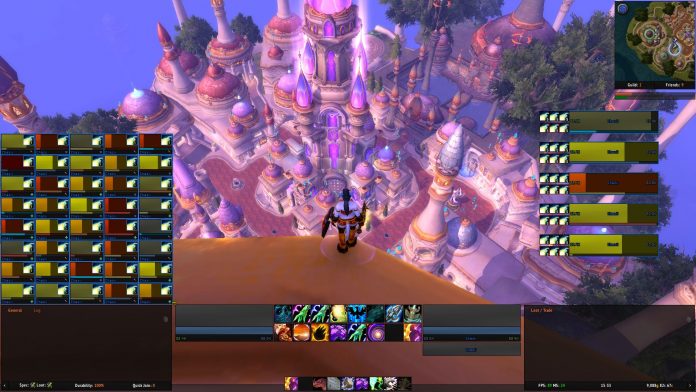 As the new version of ElvUI is published, gamers are in search for how to update ElvUI. ElvUI is the user interface designed for the game World of Warcraft. It replaces the default Blizzard UI and makes the interface more user friendly. It is integrated with multiple addons and plugins which makes it best.
For updating ElvUI you have to first download the TukUI client from TukUI.org. On the site follow these steps, Clients> Windows/Mac> Download.The file will be downloaded as zip file and you have to extract it to get the exe file. Open the exe file and follow the instructions to install TukUI Client.
Once installed open the TukUI Client and login/sign up to your account. Your ElvUI will be listed in the screen, select and click update.
The current version of ElvUI is 11.26 and was updated on  05/12/2019. The new update give more flexible and practical gaming experience for players. At any time you can disable any part of the ElvUI if you want to use any seperate addon or standard Blizzard UI.
Also read: 101 cool websites for when you're bored
World of Warcraft is a massively multiplayer online role playing game (MMORPG) released by Blizzard entertainment in 2004. WOW is one of the most popular MMORPG currently. In WOW player controls a character avatar completing quests, exploring the gaming space named Azeroth and interacting with the fellow gamers.
Elv user interface is a complete and comprehensive UI replacement for the Blizzard UI. You think our viewers got the answer for how to update ElvUI. For more information about World of Warcraft see this page.
Also read: How to delete Roblox account?