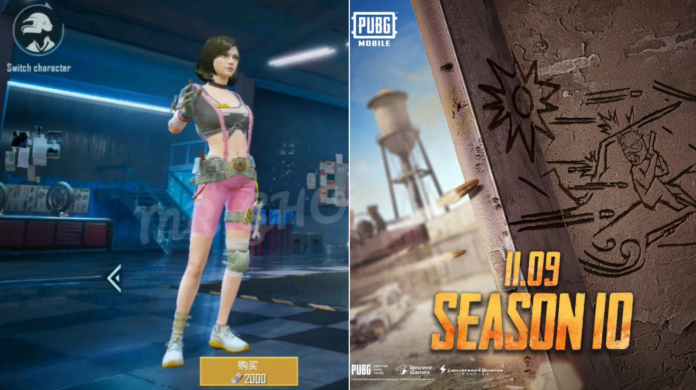 The Characters System was introduced into the game by PUBG Mobile two months ago, but since there is only one character available in the game called 'Victor'.
The latest leak reveals a new PUBG Mobile character called 'Sara' who loves vehicles. Previous leaks suggested 'Sara' as a new voice chat model in Season 10.
Sara will be referred as a vehicle expert with special abilities to reinforce vehicles. If Sara is riding or driving a vehicle then that vehicle will take less damage.
Sara's character will be available to play in all the modes of PUBG Mobile, but players can take advantage of her vehicle expertise only in EvoGround modes. She will also get some exclusive emotes and outfits along with some new voice messages.
The developers have not yet confirmed anything on about the new character, though the leak suggests that along with the new season update, outfits, weapons, vehicles and theme, the new character will also be included in the update.
Also read: How to delete Roblox account?