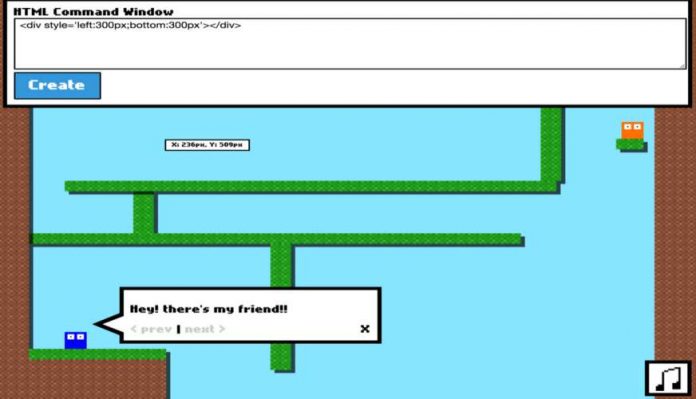 Super Markup World is a game which helps you test your HTML and CSS skills. You must go through these kinds of tests to improve your HTML as well as CSS skills. Here Super Markup World brings you a massive change in your life, as it makes you know your expertise in HTML and CSS. Know how Super Markup World works before you give it a try.
How will your HTML and CSS skills get tested?
You need to build bridges for solving obstacles. Your knowledge about HTML and CSS is helping you here for building the bridges.
There are no special characters in this game, but you'll find a blinking blue dot to guide you throughout the game. This dot let you know the different HTML challenges, and the good thing is that the level keeps on advancing.
You'll have to regularly create bridges using your HTML and CSS skills as then only you'll be able to get to the other side.
Even if you've read many books or went through tutorials regarding HTML and CSS, it is crucial to test your skills before you use them for a practical purpose. These kinds of games are the one which helps you test your skills.
You shouldn't miss out to try Super Markup World as this shall be the best opportunity to test your HTML and CSS skills as well as to improvise the same.
Website link: Supermarkupworld.com
Do let me know whether you found this game useful for testing your HTML and CSS skills.