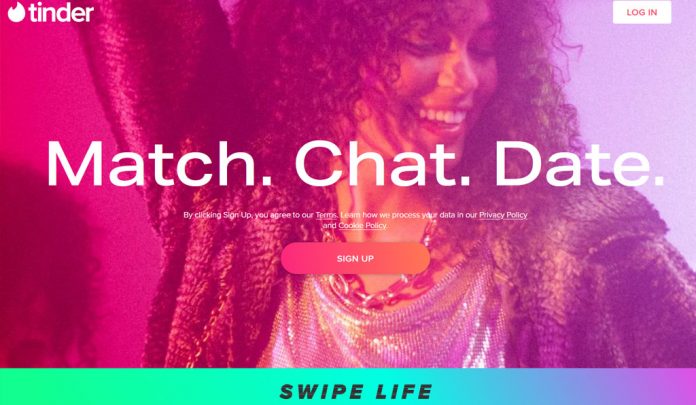 Perhaps among the most popular dating site around is Tinder. While it may not have been the first of its kind, it does revolutionize the dating apps that came before it. It was created in 2012 with the goal in mind that it will be the new way on how people will meet new interesting folks with whom they may share similarities. It's almost turning a decade old.
Tinder Alternatives
While it continues to dominate the market and remain the most popular, it doesn't mean that there are not good alternatives that may be equal or even better than it. Here, we've come down to the ten alternatives you should check out this 2021. 
Plenty of Fish might come as a surprise that it has been around since the early 2000s. To this day, it continues to operate with innovative and new cool features being introduced from time to time. Unlike Tinder, it just doesn't eye for some informal meetups and hangouts; it is geared towards developing long-lasting relationships and long-term commitments. It targets serious audiences who might be looking to find a partner that they can settle for a long time, even for a lifetime. Although, it can't be taken for granted that a number of its users are after quick fun and to pass the time.
It's particularly popular in North American and the United Kingdom. It's available to about 20 countries across the world. While the app has a paid membership that allows users to get more fun perks, it does offer free services. Because it's among the oldest ones to be around, it also shares a great number of market. It's pretty much famous and esteemed among the people who are after dating and great conversation. 
The great thing about this platform is there are two versions available for you. You can use the service using the app or the web portal. 
2. Match 
You would also be astonished that Match.com was born when the internet was just beginning to burst. It was launched in 1995, so it started dating platforms on the cloud. Although it may not be sound as ubiquitous as Tinder, Match is available in more than 20 countries. With its customer-friendly features, it's also available in more than ten languages. When you land on its homepage, you will readily be asked about your interest, so they can bring you to your best match. 
Among the things they may ask are your gender and the gender of what you're looking to date. In addition to that, you can also specify the age range that you are interested in meeting. Your region, city, and country will also be included. 
Match allows their users to engage in writing sessions, so they can express themselves. Users can upload their photos for up to 26. Because the site program prioritizes your privacy, the email exchanges are done through an anonymous network. Each profile is screened rigorously to make sure that each is appropriate and nothing indecent is displayed. They value your business. Hence, they make sure that everything about you is protected with full confidentiality. 
3. Bumble 
Bumble is a great dating app or platform that is woman-centric, at least as far as their protections and quirks are concerned. While it is available to male users, they don't let men initiate conversations. The woman will have to show her interest to a man before he can engage in communication. This makes it unique in this way. A fun fact is that the app was created by one of the founders of Tinder. So, it shares some of the great features that Tinder has. This platform is designed with women in mind. This is especially great for females who have some reservations about dating app to try and get their hands into this ever-evolving industry. It has versions in iOS, Android, and Desktop. Across different platforms, it should be available. 
When logging in, you can either use your or phone number. Uploading a photo is mandatory as well. When you're new to the platform, it will ask you if you would like to share the information you already have on Facebook, despite it not entirely related or owned by Facebook. It's just a nifty shortcut tool to help you get started without putting so much work and inconvenience on your part. 
4. OkCupid 
OkCupid is known for its intelligent algorithm. The moment that you've signed up with enough pieces of information that you supplied, you will automatically be connected to your best match. While they offer a premium for added perks and services, you can simply have an account without spending a single penny. With that said, it's entirely possible to maximize the service without you having to pay for the added perks. You can sign up here with your email address (instead of a phone number). Along the sign-up process is your choice to specify if you are looking for a long-term relationship or just simply using the platform to pass the time or have a short fun. 
When using the service, it's straightforward to explore different users who might be your perfect match. User profiles are easy to navigate, and the photos are easy to look up. Another favorite, useful, and clever feature that OkCupid offers is the ability to see the rating of how much you are matched to a person. It's located at the top when checking out or browsing through individuals. It tells you the percentage of how much you are matched with that person to give you an overview of your compatibility. 
5. Badoo
Badoo is a great choice if you are looking for an alternative to mainstream dating apps. It may not be as big as the most popular options out there. But it's fully functional, and it gets the most important job done, which is getting the right match for your personality.
They don't have the typical slide and swipe user interface. It's more akin to the traditional dating experience. While they may not have the full suite of cool features, they offer useful important ones, such as video calling. For your privacy, your information is confidential. Everything is being filtered, such as posted photos. Although Badoo doesn't have wide features that are inherently unique to the platform, you can still count on it. It's available on iOS, Android, and Desktop for free. As it was created in 2006, it claims to be available in a huge number of countries and has over 200 million members. 
When a user uses the app, his location is being used to connect him or her to the ones who are nearby and with who you share the same interests. But, you still have the power to override this feature. 
6. Happn 
Happn is an app that connects you to the people who are within your location. It's heavily based on your location in that it only connects you to the people who have been in the same location as you had been. The location will be the common denominator, so you can get a match. In addition to that, it's also unique that it allows you to like or dislike other people on the app. Once you have disliked someone, you won't be able to chat with that person in another way. Only when you like each other would you be considered a match. Another fantastically quirky feature is it lets you share a song from Spotify or send a voice message to fuel conversation. 
Many dating app users consider this platform a refreshing alternative to Tinder and other popular dating apps or programs. Just like with other dating sites, you must have a Facebook account because you will use this to log in. The idea of using Facebook credentials aims to minimize fake, unverified accounts. So, with that, you can feel confident that the app is doing its due diligence to make the platform fully secure. 
7. Zoosk 
If we talk about the number of users, Zoosk doesn't lag far behind. It's alive and has a great number of users in its league. So, if you are on a dating app, you must check out this one as there's a huge chance you'd be able to find yourself a very great match. 
However, it doesn't boast that many features as compared with the other dating sites on the market to give you a heads up. When it comes to user-friendliness, this one competes very well. It's very intuitive to use and has just the right functionality to make your dating style effective. It's very practical. 
With its simplicity, you won't have to think too hard about the right features to use to get your message across the board. When creating an account, it also flawlessly integrates your social media account. With that, you save yourself a lot of time; you won't have to reintroduce yourself to another platform. 
In addition to its multimillion number of users, it's also available to a lot of countries, and it translates to over 20 languages for customer support. Zoosk has its algorithm that matches you appropriately through your actions that are reflected based on how you use your social media. 
8. eHarmony 
eHarmony is one of the oldest dating apps on the market, so it's a lot older than Tinder, which is the most popular dating app around. The program effectively matches or suggests a match based on the quizzes about personality and comprehensive profiling. Yet, to get in touch with another subscriber, you must be a paid subscriber. With its type of matching process, it is a good initiator of a long-term relationship. 
Its closest rival, possibly, because of its age, is the Match app. eHarmony fares better than match because not only that it looks better, it's also far easier to use. Just like most dating apps, it's available on iOS, Android, and Web. It also boasts a similar process for signing up. It also works with other dating apps that you can bring the information you have to this platform when you are already a member of those. To find you the best match, you'll have to take the quizzes very seriously. You must dedicate time to answer them. 
9. Hinge 
Possibly, Hinge is the coolest dating app that you must check out, primarily because it's so good you won't have to wait that long for your perfect match. How's that? This app is known for its amazing profiles and added features that allow you to send your message in a quirky, flirty manner. 
But if you're going to be using this, you must have a mobile phone that works well. When you register, you can use your mobile number. 
The web or Desktop version for this platform isn't available. When you create an account, you must prepare an automated questionnaire. The algorithm for finding you the right match will heavily depend on this. You shouldn't feel intimidated by this because usually, this is the most enjoyable part. In addition to that, uploading photos comes with added cool peculiarity. When you upload a photo, you can add some text that will make it more exciting. 
10. Facebook Dating 
The social media giant continues to expand and extend its influence to different platforms. Now, it's diving into dating, which should be right up its alley given of its nature – it's social media. But, what makes Facebook Dating unique? Why should you use this over the other options here on the list? 
Well, for one, it's convenient. With it, you are given the ability right away to integrate your Instagram photos into the platform. Using it gives you a more streamlined approach. It's more time-saving as well. As it's not a standalone app, it readily becomes available to you the moment that you have a Facebook account. You can think of it as an added feature that you can resort to if you are looking to find a date or a match. It's only built-in through the app on iOS or Android, so there's no Desktop version of it yet. 
The Conclusion – Finding a right match takes time, and effort!
The best way probably to know if someone is a right match for you is to have the conversation ahead before meeting up. Of course, make sure to make this process as safe as possible.
Also read: 10 Best Bumble Alternatives